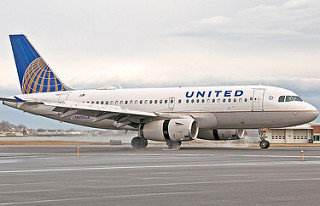 In 1965, United Airlines came up with the slogan "Fly the Friendly Skies".  I still recall some of the old ads and the slogan was one that stuck with me.  Effective marketing.  They used the tag-line until roughly 1996, yet it still resonated with me.
After merging with Continental in 2010, United changed its slogan to "Let's Fly Together".  This change is profound.  No longer is there an expectation of sharing the friendly skies with United.  Rather, "Hey, why not fly with us"?
Realizing their messaging was not customer-centric, they reverted back to "Fly the Friendly Skies".  Unfortunately, it appears the change wasn't effectively communicated through their organization.  The old slogan infiltrated their culture.  The skies were no longer friendly with United.
The issues at United Airlines pre-date the awful sequence of events on Flight 3411.  The images of the bloodied passenger will be etched in my brain forever.  Just a few weeks ago, United barred two female passengers from boarding because they were wearing leggings.  More stories continue to emerge…granted, in my opinion, some of the stories are coming forth merely by attention seekers, but others are valid.
From a public relations standpoint, these stories are nightmares.
But to compound the issue, it took Oscar Munoz (United's Chief Executive Officer) three times to get an apology right.  The first two were cold and callous.  This is the message from the top of the organization.  He saw the same images that we did.  In no world were the actions taken in any way appropriate.  No investigation was needed to come to that conclusion.  His first response should have been to condone the handling of events, apologize, assure passengers it won't happen again, and promise a full investigation.  Simple.  Later, if proved that it was properly handled, he could address the results of the investigation.
I understand that hindsight is 20/20.  A lot can be learned from the situation…from the gate agent, to the flight attendants and pilots, to airport security and police, and especially to the Chief Executive Officer.  This one event will be in every business school's management text books as a case study.
There is no doubt in my mind that had the airline offered the maximum $1,350 to accommodating passengers who would voluntarily be bumped, they would easily have four volunteers.  Think about it…a passenger could rent a car for $100 and drive the five hours from Chicago to Louisville and profit $1,250!  I would have done it in a heartbeat!
United needs a change from the top down.  These are not friendly skies you are flying with United.  The culture has to change.
My recent flights on United were on beautiful new planes and really were without incident, good or bad.  But I honestly will think twice before booking with United again.  Fortunately for me, I have choices of other airlines services the cities I'd be flying into, but other are not as fortunate.
United…bring back "Fly the Friendly Skies" through your actions…not the empty words that make up a slogan.