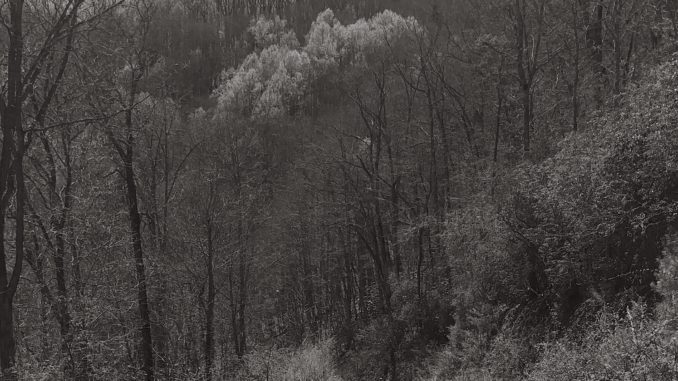 Sometimes you just need to get away from it all.
Work and family responsibilities had worn me down a bit.  It was time to get away and forget, even for just a couple days, everything that had to get done.
Ordinarily I'd be looking for a beach.  Enjoy the sunshine, listen to the waves crashing, and have a steady stream of beers and cocktails.  But with that would come a longer drive.  We'd be packing, unpacking, and packing again for the beach.  Figuring out where to dine…always challenging to get everyone to agree.  And as soon as we would finally relax it would be time to return home.
Instead, this time, we found a cabin in Northern Georgia (truly off the beaten path) to get away for 48 hours.  The cabin was at the end of a dirt road where the nearest cabin was about a half mile away.  The hills we navigated put our minivan to the test and had me wishing we had a four-wheel drive SUV.  The roads were not well marked.  A number of times we thought we were lost.  We were truly getting away from it all (and maybe never to be heard from again!).
I can hardly call the accommodations "roughing it" as the cabin had three large master bedrooms, a gourmet kitchen, hot tub, game room, and two wrap-around decks providing a panoramic view of the Blue Ridge Mountains.
As we weren't leaving the cabin during our stay, there was no concern about where we'd dine.  It was there.
The options for entertainment were right there.  Hiking, playing pool, relaxing in the hot tub, or just admiring the view, complete with peace and quiet.
There was no phone service.  Though I could have connected to the internet, I chose not to.  I could have watched TV and kept up on the news, but why?
This was a true opportunity to get away and clear my head.  I took advantage of it.  There are few things as nice as standing on the deck in the morning, overlooking the Blue Ridge Mountains with the cool mountain air chilling my bare feet and cheeks while a cup of black coffee warms my hands.
Looking forward to my return.  Next time, it will be to do long-term planning, to do some writing, and reflect on life and purpose.