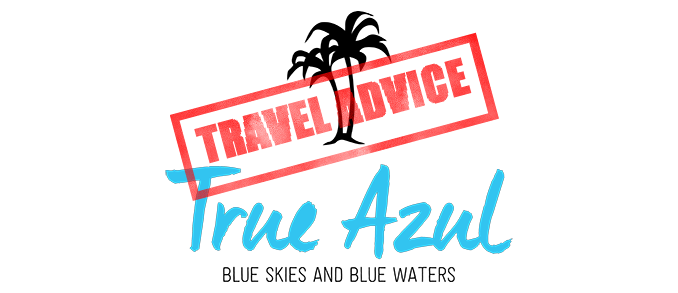 Having been to Mexico about nine times in the last six years, I've learned a thing or two about packing for the trip. And as there are often baggage fees, it pays to pack smart.  Some of this advice is obvious…yet if I didn't include it, I'd lose all credibility.  So here goes…
Before worrying about clothes, toiletries, shoes, etc., make sure you have your passport, a photocopy of your passport (in case you lose the real thing), your itinerary, confirmation emails from the airlines, hotels/resorts, and ground transportation.  I recommend putting all this into an easily accessible pouch that fits neatly in your purse or backpack.  However you carry it, do not let it leave your person.  These do not belong in any luggage that you are checking.
Second…let's talk medicine.  I recommend putting a variety of over-the-counter medicines in a gallon-size Ziploc bag.  Advil (or similar pain reliever), anti-diarrhea medicine, heartburn medicine, Benadryl, hydrocortisone cream, cold medicine, cough drops, and of course, any prescription medicines you take.  You may not use any of these, but in the event you have to, you will thank me.  First, because you are prepared.  Second, you are familiar with the products you are using.  And lastly…you will save a lot of money.  My wife came down with a bad cold and sore throat when we were staying at a resort in Cancun's Hotel Zone.  We went to a pharmacy across from the resort and the package of cough drops that would be $2 at home was $8.  The cold medicine was almost $20.  She refused to pay those prices…that is until 4 hours later when the pain was unbearable.
Third…sunscreen and insect repellent.  I personally recommend any SPF 30 or higher sunscreen, especially if it is waterproof.  Please use liberally…nothing is worse than a painful burn (and the long-term effect).  Insect repellent needs to have deet.  We did an excursion in Mexico that involved a hike through the jungle.  My poor daughter was eaten alive.  She had bug bites and welts all over.  And while you are on vacation, please reapply frequently.
As it relates to toiletries, unless you need something special, every resort I've stayed at in Mexico has the full array of shampoo, conditioner, soap, body lotion, shower cap, etc.  Email the hotel or resort to make sure they stock the toiletries in the room beforehand if you want to be safe.  Hair products and comb/brush, toothpaste and toothbrush, deodorant, mouthwash, and make-up is not included and should be packed.  But think light.  Travel size hairspray should be sufficient for a week's stay.  These product tend to add a lot of weight to your luggage and if there are weight restrictions for your luggage, these products could put you over the weight limit.
Technology.  There is a part of me that says leave it at home so you can totally disconnect with the world and reconnect with the person you are with.  But I know in this world today we are addicted to our phones, tablets, and devices.  Make sure, if you bring them, to bring chargers…and make sure if you need an adapter for the outlets. Fortunately Mexico uses the same outlets we have in the United States, so no need for adapters, but this isn't true in every country.  I have brought multiple cameras with me in the past including my DSLR, a compact digital, a GoPro with accessories, and my phone.  Talk about overload.  My DSLR no longer makes the trip with me because of the quality of the other cameras.  Think about what you will use and be realistic.
Reading materials, including books and magazines, come in handy.  Not always for their intended purpose.  You see, I have brought a book to read on every vacation and have finished none of them.  I don't think I ever got past the first chapter.  However, I have used these books as markers on the pool chairs that we needed to claim early in the morning.  Need a personal effect to leave to "reserve" your spot pool or seaside.
Lastly, as it relates to clothes, does it matter what I tell you?  You are still going to over-pack.  We have pared down what we bring each time we go on vacation and still we over-pack.  Our last week-long trip to Mexico we took two suitcases.  Seemed like we only took the essentials, bathing suits, shorts, t-shirts, flip-flops, and our evening wear. We still only wore 2/3's of what we brought.  If you are by the pool or ocean during most of the day, your shorts and t-shirts will not be worn enough to really get dirty.  Your evening wear can be re-worn later in the week (people come and go and no one will notice that you are wearing something again).  I really think this is something that you need to experience before you can adjust and pare it down.
My last piece of advice…don't wait until the last minute to pack!  Start packing at least three days in advance.  Check your list, make sure you have everything, and allow yourself time to buy anything that is missing.  This will give you peace of mind!  Anxiety is a bad way to start your vacation.
I would love to hear tips from anyone else out there.  Did I miss anything?
Hope this helps some of you out there.
Safe travels!