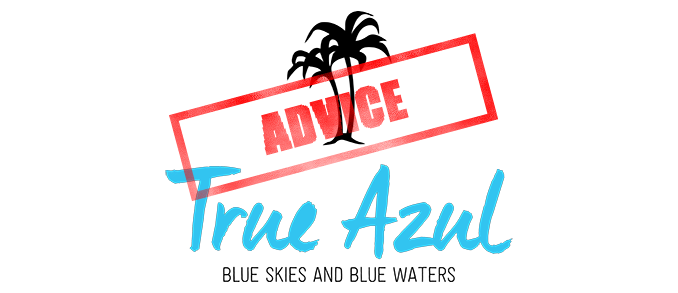 One of my favorite activities while visiting Riviera Maya and Playa del Carmen is to go to 5th Avenue in Playa del Carmen.
5th Avenue is a street cutting through Playa del Carmen, blocked to cars so pedestrians can walk freely through the city.  Shops, restaurants, and bars line the active street.  It's fun to poke around in the shops looking at some of the local wares (though some are very touristy and the same from store to store).  Spas offering massages have attendants outside with their brochure of services.  Restaurant and bar hosts invite you to look at their menu or ask you come inside to cool off.  I really have fun interacting with the locals and though not much has changed in the five years I've visited Playa del Carmen, my trip is not complete without going to 5th Avenue.
That said, I have a few tips to help you navigate 5th Avenue.
First, learn to politely brush off the people looking to sell you something…AND THEY ARE ALL TRYING TO SELL YOU SOMETHING!  You will never make it down the entire street if you engage them and listen to each sales pitch.  Learn to say "No gracias" with a smile and keep on walking.  And don't get fooled by the vendors flagging you down with "Hey Platinum Princess (name of resort)!  I am your bartender!  Remember me?  Come here, its my day off, let me show you something"!  Chances are, they are not from your resort.  Instead they have identified you by your wrist bracelet from the resort.
Second, if you go into a shop and find something you like, understand that the price shown is the starting point for negotiations.  Know what you are ultimately willing to pay and if they don't come to that number, walk.  Chances are they will chase you down as you are leaving and will take your offer.  My wife was looking at a silver necklace.  The price shown was roughly $90 USD.  She offered $30, but was willing to go to $45.  They said no to $30 and she offered $38.  Again, the response was no.  As she walked out the store they said they'd sell it to her for $40.  Deal!  This is the game, learn to play it…it's actually fun!  Heck! I have negotiated the price of beers!
Third, rather than spending a couple hundred dollars on a massage at the resort, save your money and get a massage while visiting 5th Avenue.  You will see 6o or 75 minute massages offered for roughly $30 or couple massages for roughly $50.  These prices are negotiable as well, but the savings are not great.  At these prices, I don't feel the need to negotiate, but if I do I tend to increase the tip to the masseuse by the amount I saved.  I do suggest that you ask to see the room before agreeing to the massage.  We have had an incredible room with true spa-like ambiance and we have had sketchy rooms accessible by alleys and tight fire escape stairs.  They will show you the room if you ask.  If they say no, then my advice is to look elsewhere.
Alternatively, walk the couple blocks off 5th Avenue to the ocean and you'll see beach front massages.  The sound of the ocean and the breeze really make the experience special.  Yes, you give up privacy, but for me, it is well worth it.  They also more readily negotiate on either price or length of the massage.  My wife and I had an 80 minute couples massage for $45!  It was amazing!
Fourth, do not have an open bottle walking the streets of Playa del Carmen!  It is against the law and strictly enforced!  My waiter chased me down the street to retrieve me and the bottle I left with.  There are signs posting the law, but my resort-mode attitude could have got me in hot water and a Mexican prison is not where I wanted to be.
Fifth…and last, have fun!  Take it all in.  Eat, drink, smile, laugh, enjoy, and then repeat.  Playa del Carmen and 5th Avenue are special places with special people.  Make the most of the experience!